America's A Nice Italian Name
An ode to Italy, where hunger is met with hospitality. 
I've never met a single grim Italian. Not a single one in the 12 years I lived in Italy, and the 6 I spent in Lugano Switzerland (which is basically Italy for those who play by the rules). 
Italy—mostly Milano—is where I spent the majority of my 20s and where a part of me will forever be. To say I love the culture is a gross understatement. But not until I left did I fully realize the jewel I'd so nonchalantly chosen as a second home in my twenties. 
Moving back to Texas after 20+ years living abroad, something happened… the fluffy salty nutty grated parmesan cheese that was sprinkled everywhere everyday during my time in Italy, suddenly was lost. 
Italians have a way of sprinkling stardust (and parmesan) all around, through their language, their gestures, their soul, their sense of scandal and play, and their unparalleled joy for life. They are passionate, expressive, blithesome, and sensual lovers of life. They are straightforward, but giddy and playful in their approach. And this is also reflected in their relationship with food. They are never overly precise or finicky as other European cultures of Gastronomia may be. Italians treat food with pride but consider it something to be enjoyed and shared joyously and casually with those they love. 
The food is stringy, bouncy heaps of life, and passion… doused with lubricating olive oil, pinches of firey peperoncino flakes, and rather generous sheathings of fluffy parmesan. But even if you were served warmed-over slices of zombie (which is hardly ever the case), just the tenderness and exuberance with which Italians create the setting would make the food taste anything but cadaverous. 
In all my time spent in Italy, I felt fully embraced by Italians. I always felt they were curious and inclusive. America's name  derives from Amerigo Vespucci, the Italian explorer who ventured to America following Christopher Columbus's first discovery of it in 1492. And as Allan Sherman alludes to in his song America's A Nice Italian Name, I've always felt a mutual admiration and camaraderie between these two great countries. And that neither is so foreign.
But at this moment in time, living in the fast-paced fast-food fast-track fast-fix culture that America has sadly morphed into, a country like Italy offers the kind of experience that can remind and bring us back to a place of real values, real food, and real living… that we really like, want and need.
Back to family, friends and real food. Back to passion, soul and wine. Because life should be beautiful, delicious, comforting, and sensual…
Italians, and their food, are tremendously sensual; they see the world in sensual terms. They might not openly ask the question, but they most certainly are thinking and feeling it: 
"Are you even HERE for your one precious life, and if so, Come, Amore! And what shall we eat?"
Lunch at The Four Seasons
Best of the best in service, design, precision, warmth and intimacy. Like being at home.
Dinner at La Langosteria
ALL 3 LOCATIONS ARE EQUALLY SUBLIME IN AMBIANCE, SERVICE, INTIMACY, FOOD, WINE and the ULTIMATE TIRAMISU (which literally translates to "pick-me-up"). What other desert combines the four best food entities so perfectly—egg, cheese, chocolate, and coffee—while also claiming to make you happier and livelier?
A gift from our dear friend, and Langosteria's founder, owner and renowned chef, Mimmo💖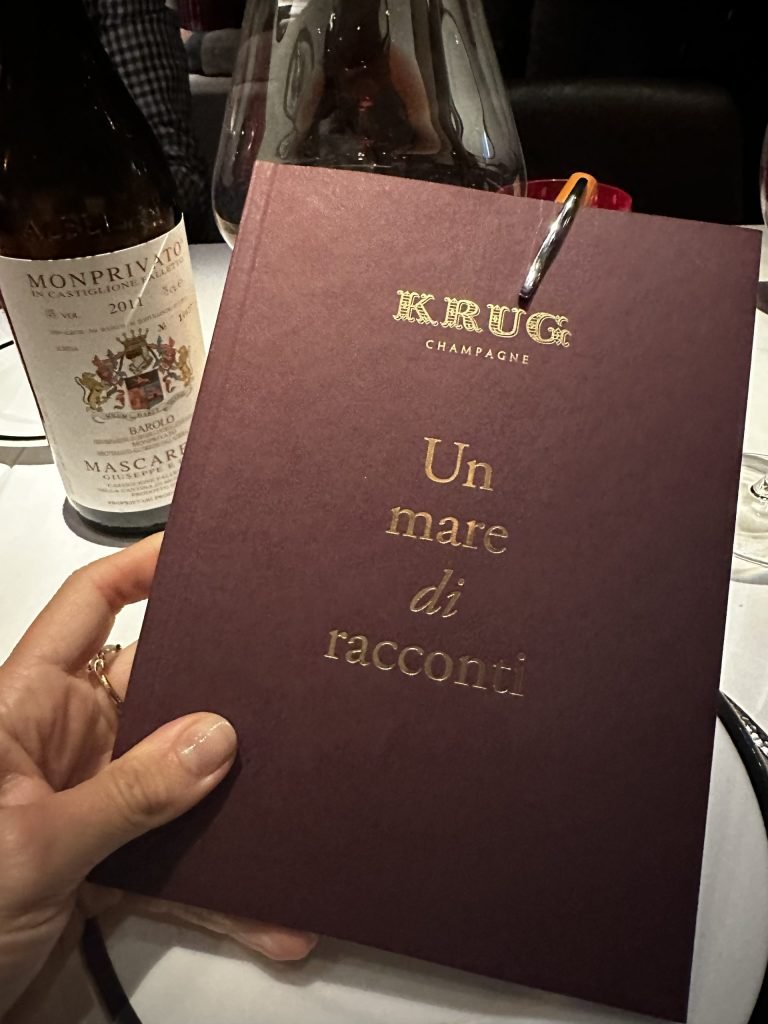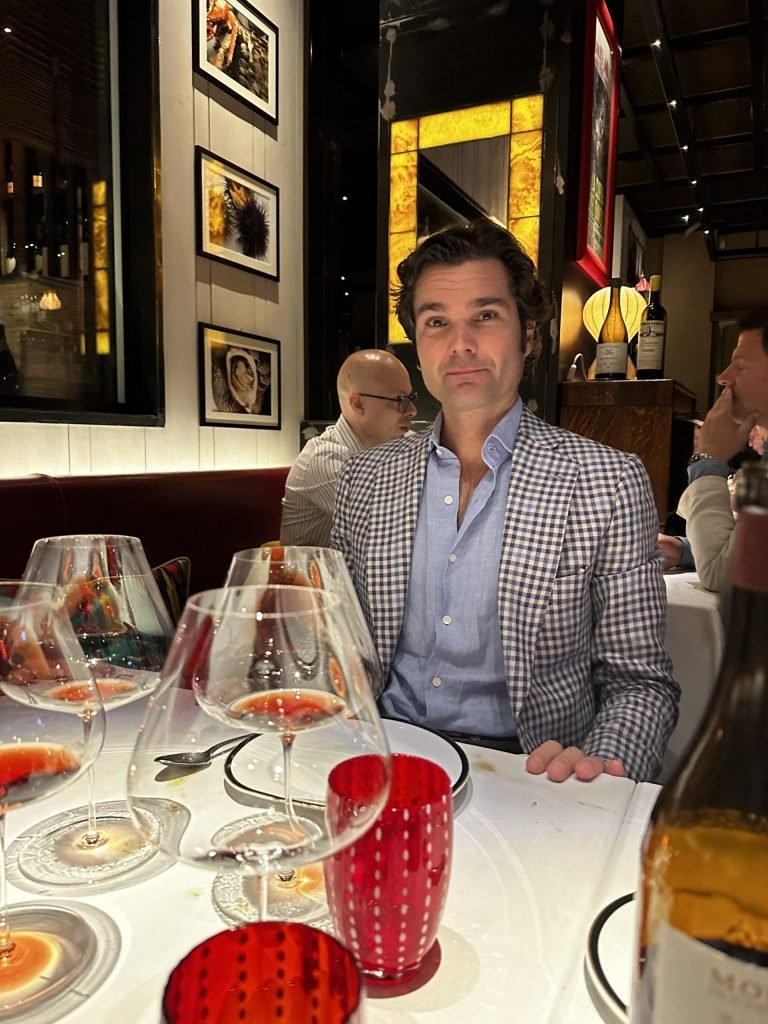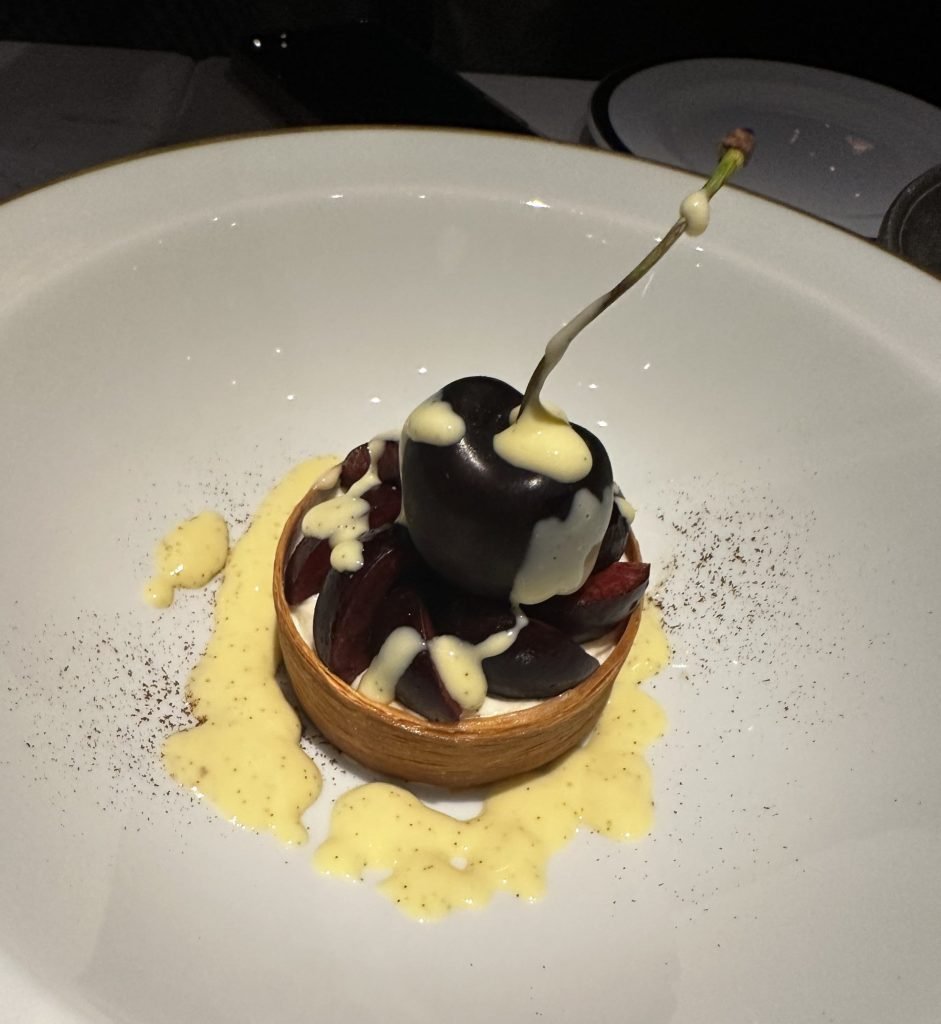 The Duomo one of if not the most aesthetically impactful cathedral I have ever seen
For the most succulent oysters and scallops in existence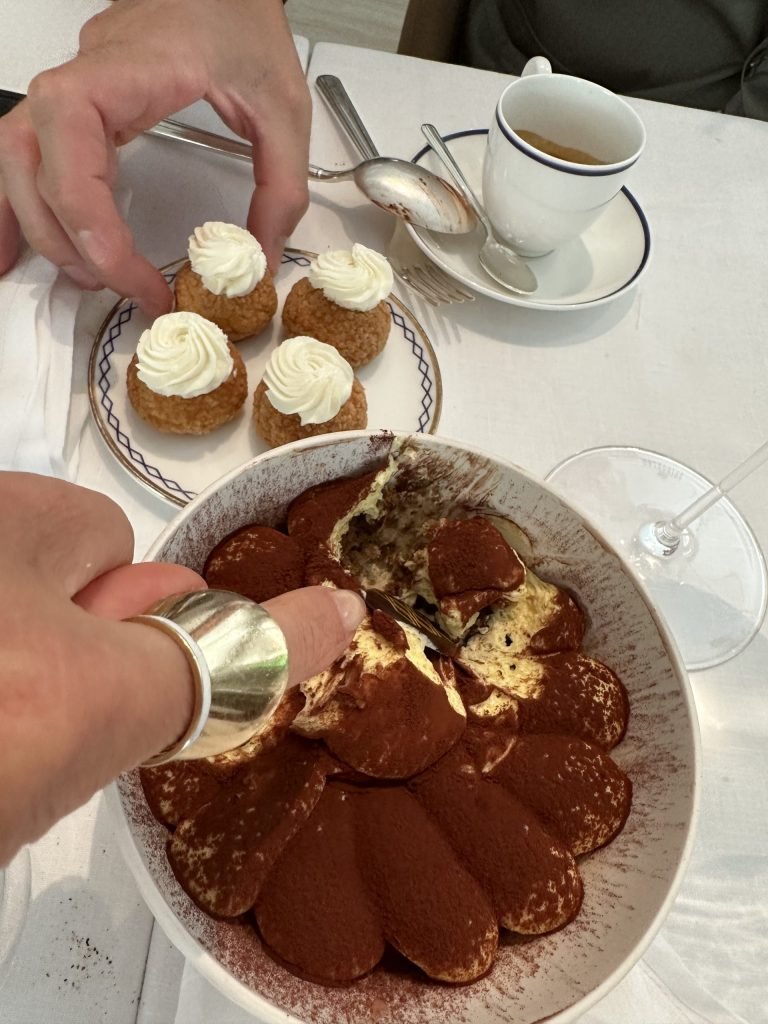 And if you're lucky to be or know a member, Casa Cipriani, the epitome of old-world Italian Deco design, glitterati chicness and spectacularly classic food, drinks, service and finally music (at The Living Room lounge with dj on the top floor of the building):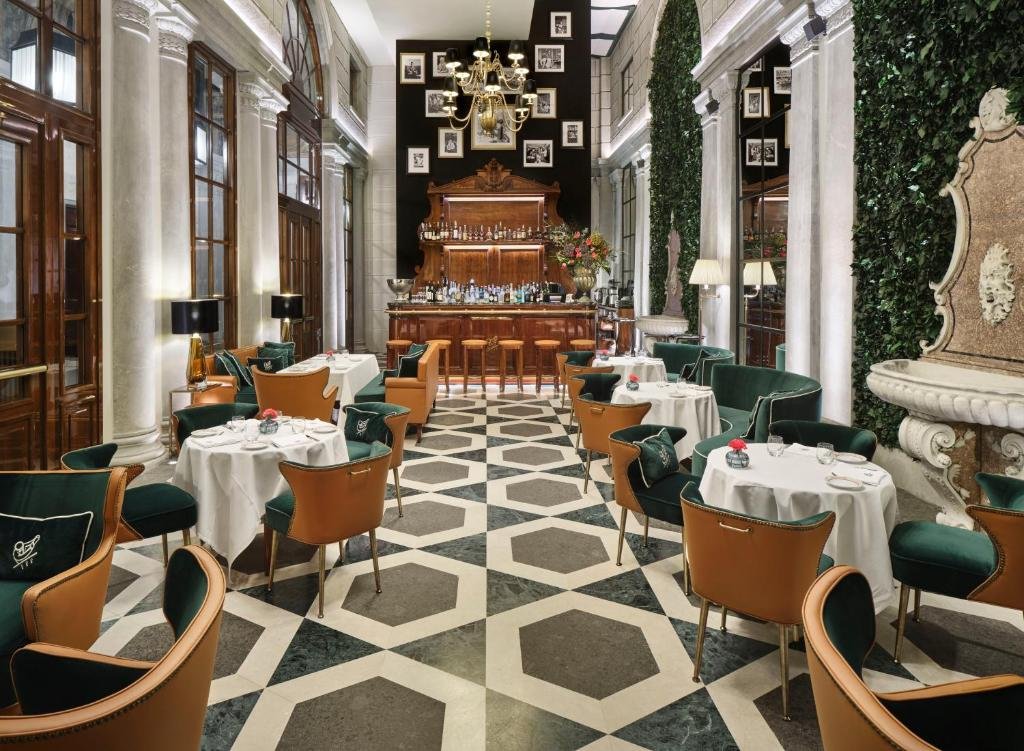 Portrait hotel for drinks, especially their:
GIOSTRA D'ALCOOL
Bitter Fusetti, Winestillery Tuscan Vermouth, Cedrata, Cioccolato e Grana Padano (didn't I tell you they sprinkle parmesan everywhere?)
And Il Baretto which I did not personally photograph as I was much too happily distracted:
They tell you thanks, a thousand thanks "grazie, grazie mille"
Why any entrepreneur should consider incorporating RED into their strategy.
Come discover the soul of wine.